Planning Your Travels
Whether you are going by car, train, or plane there are good odds that you will be doing some traveling this holiday season! While some journeys are just across town, others will be traveling hundreds of miles to go home or to a destination spot!
We at ClutterTroops have put together the ultimate guide to packing for a trip! If there is anything that you think we should add, let us know in the comments!
How to select the right luggage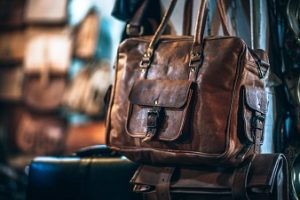 Choosing proper luggage when packing to travel can make all of the difference in what tends to be a very stressful experience of traveling, particularly if you are going through an airport. With holiday crowds and a lot of walking to be done, the day can only be made worse when you are weighed down with heavy bags and bumping into everyone. For this reason, we encourage you to think ahead about how you can most easily manage your luggage.
There are a few types of bags and luggage that you can choose from. What is best for you will probably be some combination of the following.
Rolling Luggage- Rolling luggage is so convenient because (you guessed it) it rolls! The weight of your luggage matters much less when you are able to wheel it right behind you as you make your way through a parking lot or airport. Just keep in mind that when you have to pick the bag up, those wheels will add some extra weight!
Duffle bag- Duffle bags are common to use for your luggage. While most of them do not leave much room for interior organization, they DO leave a lot of room. Just keep in mind that you will be carrying this bag, so you don't want to make it uncomfortably heavy.
Back Pack- A tried and true back pack makes for great storage and organization. While it probably won't hold many of your bigger items, you benefit from having the weight evenly distributed behind you, leaving your hands free.
Totes- Usully a larger open bag that is great as a carry-on bag.
Plan What You Need
Before you begin throwing items into your bags, you should organize your plans for the trip. As a result you will be able to more effectively use your space and it is less likely that you will have to go out of your way to make an unnecessary purchase while out.
Start by asking yourself these questions to get you in the right frame of mind:
What accommodations will be made for me at my destination?

Will you have access to hygiene products where you are staying:
How much space is going to be available to you to hold your belongings:
Are there any items you will need that might be easier to rent there:

How many days will I be there?

How many outfits are needed total:
Do I have a return date in mind yet:

What will the weather be like?

Am I packing for colder or warmer weather:
Should I be prepared for rain:

What activities are planned?

Do I need swimwear:
Do I need special shoes, clothes, or equipment for sporting activities:
Will I need to dress up:
Will I be cleaning or doing work:

What unexpected things might happen?

Is there a chance that weather will affect your agenda:
Are you likely to need to change your clothes during the day:
Might there be an unexpected night out or labor to be done:
Basic Packing List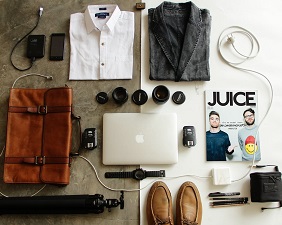 Below is a list of general items that one can usually expect to pack for a trip. Depending on what your plans are, you might need more or less! Use the questions above to help you determine what is most important for you to bring!
Hair Dryer/ Straightener/ Curling Iron
Phone and other necessary electronic chargers
Electric converters or adapters
Socks/pantyhose (one pair for each day and an extra)
Underwear (One for each day and an extra)
Sweaters
Tops, tank-tops, and undershirts
Pants, shorts, and skirts
Dresses
Belts
Shoes (Think back to your list of things you'll be doing. Do you need hiking boots, walking shoes, heels?)
Bras
Swimwear
Sleepwear
Accessories (Jewelry, Hats, Ties, scarves, gloves Etc.)
Baby/Kid clothing, gear, and hygiene products (if applicable)
Knowing the right amount of things to pack can be tricky, but now that you've got a plan in place, you know what you're packing for! A good rule of thumb is to make sure that you always have at least one extra outfit, just in case.
Health and Toiletries
Due to the laws regarding liquid containers being taken with you on a plane, toiletries can be a frustrating thing for you to pack. To save space, you can always check on the accommodations that will be made for you while staying. For example, most hotel rooms have some personal care items available.
Shampoo/Conditioner
Hairbrush/Comb/Hair accessories (Ties, clips, bobby pins, etc.)
Body wash
Toothbrush/Tooth paste/Dental Floss
Deodorant
Sunscreen, face wash, and other items for your daily skincare routine
Feminine Hygiene items
Razor and shaving cream
Makeup bag
Glasses/Contacts/Solution
Hairspray/gel/additional hair products
Medications including necessary prescription and over the counter medicine that might be necessary. (make sure medication is filled and medication is in the labeled container!)
Perfume/Cologne
Nail kit
Personal mirror
Small, ready to go medical kit
Carry-On/Electronic Devices
Your Carry-On is a great opportunity to keep your electronic devices close as you travel, especially since much of it can also provide entertainment. If you have a long flight, don't forget to also pack items that will keep you comfortable in your travels!
You might also consider packing an extra outfit or two and some important toiletry items in your carry-on bag, just in case your luggage gets lost.
Laptop
Cell phone
Tablet/ E-Reader
Camera
All electronic chargers and adapters
Headphones & ear plugs
Travel pillow/blanket
Book, Cards, Magazines, Toys for kids, etc.
Travel Guides/Language books
Checking Travel Arrangements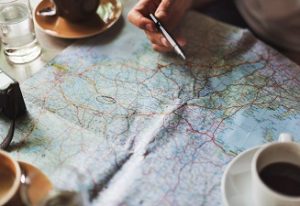 Double check that your passports and IDs aren't expired right as you are booking a trip. The last thing that you want is for your IDs to expire while you are traveling, internationally or otherwise. If you need to get a passport for yourself or a family member, you can Other things you might need include the following:
Personal ID card and a Student or Military ID Card (if applicable) to take advantage of discounts
Cash and credit cards
Frequent flyer/Loyalty cards
Health, travel, and car insurance Cards and information
Copies of any prescriptions you might need filled
Emergency Contacts, Travel contacts, and important addresses
An itemized itinerary and reservation confirmations
Maps, guide books, and language books (if applicable)
We recommend that you print out copies of all of your travel documentation and place them in a travel document organizer in addition to keeping digital copies in your E-Mail account. As a result, you should always have access to whatever you need.
You should also make sure that you contact your bank to let them know you will be traveling. As a result, your card will stay working. You should also convert money that you will need before leaving.
Preparing and Making Arrangements for Your Home
Whether you are heading out of town for a couple of days or a couple of weeks, it is always good to prepare your home. Not only will it be great to come home to a clean home, there are actually ways to save money AND make your home safer to ward off intruders while you're gone. Additionally, you should make sure to have arrangements made to take care of your home while you are away.
Close and lock all windows and doors
Unplug all appliances
Turn down the temperature on thermostat.
Set timed light system to make it appear that you are home in the evenings
Pet care if you are not able to take your pet with you on your travels
Schedule someone to maintain condition of the home (shovel and ice sidewalk or walkway)
Someone to pick up your mail and packages- It is a busy time of year for your local USPS worker!
Leave a key with a trusted friend or neighbor who can get inside of the home in case of an emergency
Put valuable items in a safe space.
Clean out food in refrigerator that will go bad before you return. You don't want to come home to spoiled food in your refrigerator, and one of your neighbors might be able to use the food that would otherwise go to waste.
Refill prescriptions that you might run out of on your trip
Let your credit card company know you will be traveling so they don't turn your card off for fraud.
Extra packing tips
Wear a layered outfit while you travel so that you have more room in your suitcase.
When packing, group smaller, loose items together in a zip lock bag. Such as scarves, hair accessories, teeth cleaning tools, etc. It will be easier than searching for multiple loose items. Also consider storing socks in your shoes.
If you are traveling for the Holidays and you need to transport gifts, consider mailing them ahead of time.
Rolling your clothes tightly actually takes up less space than folding in your bags.
Make sure you check your airline's baggage-fee policy so that you aren't surprised with extra expenses.
You can use vacuum packed sealing to save space in your suitcase!
If you're going somewhere where you plan on getting souvenirs or you are going to be bringing back gifts, make sure you leave room in your suitcases or vehicle!
If you are driving to your destination, you can use this website to check for the cheapest gas prices around you!
Make sure to keep important documents, electronics, and valuables with you on the plane.
Prevent your luggage from being lost with these seven tips.
Instead of throwing in clothing to mix and match, pack by outfit instead, keeping your travel itinerary in mind.
For even more travel tips, visit here!