The Importance of Staging
We cannot overstate the importance of staging! If you're interested in putting your home on the market, one of the first things you should could consider is de-cluttering your home and consulting professionals for home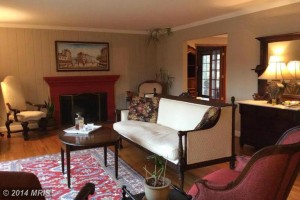 staging. Fortunately, ClutterTroops can provide both services!
The important thing to keep in mind is that staging your home and decorating it are two different things. Decorating your home involves the process of personalizing your home to your specific preferences and taste. You decorate your home with personalized mementos including photos and conversation pieces. Often, these mementos draw attention away from the home. As a result, it may make it difficult for a potential buyer to see a future in the home.
On the contrary, you stage the home to neutralize the house of personalized decor and draw attention back to the house. Because of this, staging will highlight the best features of home while minimizing anything that a buyer might consider to be a flaw.
Five Reasons For Home Staging
1. Your home turns into a product the second you put it on the market for sale. Like any product for sale it should be marketed! Staging your home and taking quality photos could make the difference in how quickly you get an offer!
2.Vacant rooms can be confusing for perspective buyers. It can be difficult for them to imagine how furniture fits into them. By staging your home, you can paint a picture for the buyer and make them feel more confident about their purchase.
3. Staging your home can help emphasize your home's best features. For example, you can highlight the amount of counter space in the kitchen by keeping them clean and de-cluttered.
4. You can also minimize anything that could be perceived as a flaw. For example, you can make a room appear larger by keeping furniture off of the wall.
5. Detaching from your home can be difficult. But because you've staged it, you might feel more excited to make your move!
CONTACT US NOW TO GET STARTED!