Is a Storage Unit or Pod right for you?
While we don't encourage every client to solve their solutions by means of renting a storage unit or a pod, there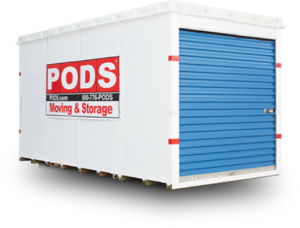 are some cases when it might be appropriate!
Storage Unit and Pod Organization
Whether you have a storage unit or are considering one, we can help! We have local connections to help you find a storage company that will suit your needs.
Having additional storage outside of your home doesn't mean that you should let clutter take over! ClutterTroops can help you with storage unit and pod organization. This means that even your items in storage can be kept safe, clean, and easy to access.
Having your storage organized will help you make the most of your space. Avoid the frustration of digging for an item that may or may not be in there! ClutterTroops uses our spatial perception skills, labeling, and combining like-items to make finding your items easy! Feel free to store seasonal decorations, extra furniture, large appliances, and more!
Contact Us Now To Get Started!