Moving Help, Move Managers in Winchester VA
Safe and Trusted Solutions To Managing Your Move
Whether you're looking to up-size, downsize, or relocate, we all know that is that moving is a hassle. When you add up the hours spent on buying, selling, packing, unpacking, and staging it's a full-time job in itself! And if you're like the rest of us, you've already got an unforgiving schedule. You need someone you can trust to help you tackle your to-do list with support and guidance. If you need moving help, look no further than Move Managers!
Because we sign no long-term contracts, we are able to help as much or as little as you need! From lending a hand to turn-key services, Secure Move Management is able to help make your move efficient. In doing so, you can enjoy the process and look forward to the future. Busy professionals and active families love us because we provide one of the most inclusive personal assistance programs available. This allows you to maintain control and complete decision making during the moving process. Because ClutterTroops Organizing Solutions and Secure Move Management use our expertise as professional organizers and Move Managers, we make the moving process easy and stress-free! Do you need moving help?
Move Managers Unpacking Services 
It's a busy time in Winchester, VA and surrounding areas! We are excited to have so many businesses and families moving into the area!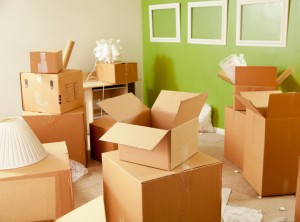 Don't live out of boxes! If you need moving help, our team of highly trained Move Managers can assist you as you unpack your new home! Because we are professional organizers, we can also assist in designing your floor plan, placing items, and implementing new organizational systems.
The best part? We won't leave any packing materials behind! Our Move Managers will break down boxes that you do not want to keep, collect newspapers and other packing materials, and recycle them for you. As a result, the moment we walk out of your home, you a free to relax and enjoy!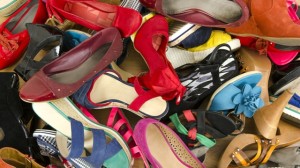 Move Managers Packing Services
Moving out of the area? We're sad to see you go! However, Secure Move Management wants to make sure that your new adventure is a positive experience from beginning to end! Our team of highly trained Move Managers will assist you through the process of downsizing and safely packing your belongings in preparation for moving day! Your boxes will be clearly labeled by content and where they should be placed in the home so that there is no confusion for you or your movers. We can even use your new floor plan to discuss how your furniture will fit in each room so that the mover's time is being used efficiently and saving you money.
In addition to packing for your move, Secure Move Management has connections with local and national moving and Move Management services as members of the NASMM. As a result, we can help you find your moving company and trained Move Managers to help with your unpack in your new city!
Staging and Preparing Your Home For Sale
Are you selling your home in the process of your move? Secure Move Management will even help you as you're preparing your home for sale!
Our professional Move Managers will help you de-clutter your home, assist in interviewing and collecting estimates from service providers needed to prepare your home for sale, and stage your home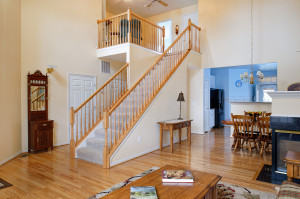 to maximize it's appeal to perspective buyers. In addition, your Move Manager will then liaison between all service providers to coordinate seamless performances by all. As a result, there will be no risk of miscommunication so that everyone is on the same page at all times. Additionally, these tasks will be taken care of in a sensible and time efficient manner.
Your Real-Estate agent will LOVE us, because they know how important staging is when preparing your home for sale. For this reason, they can rest easy because they'll know professional organizers and Move Managers are getting your home ready for an open house while they search for perspective buyers!
Summary of Services
Assist in creating your personalized Secure Move Management Checklist and Planner, Move Budget, and floor plan
Provide de-cluttering services to assist in reducing items for new home
Assist in inventory/photograph and disbursement of all items to be sold, donated, passed down to family or discarded properly (including storage facilities)
Assist in interviewing and collecting estimates from service providers needed to prepare your home for sale. This includes movers, painters, flooring specialists, plumbers and others
Liaison between all providers to coordinate seamless performances by all
Stage Home for Sale
Kids: arrange to transfer school records. Enroll in new school.
Family: arrange to transfer medical, dental, legal records. Ask for referrals.
Change address through USPS in addition to notifying friends and family through change of address cards.
Research exciting things your new community based on personal interest
Schedule time for a farewell event with neighbors, friends, and family.
Confirm start and stop of all utilities and services
Do home inspection for final repairs
Confirm travel arrangements, hotel reservations, and pet boarding in addition to packing for travel.
Supervise loading and unloading of belongings. Direct placement of items according to the floor plan.
Provide professional packing/unpacking services that make quick work of all those boxes including removing all packing materials.
Install organizing materials for any space of the home.
Replicate previous furniture groupings and arrange dresser tops, table tops, kitchens, bathrooms, closets, and drawers
Design your new home with existing items and/or new items—shopping and referral services are available