Downsizing and Rightsizing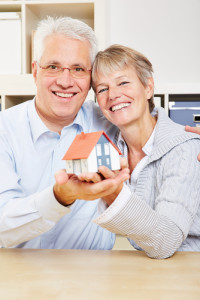 For generations, your friends and family have been turning your house into a home, filling it with memories and treasures. Now that it's time to rightsize and relocate, it can be overwhelming for the entire family. Senior Move Managers can help make the downsizing process easier!
Our move management consultants are highly trained professional organizers who honor your history by gently guiding you through the downsizing process. We support you as you make decisions and also introduce space saving compromises. Secure Move Management can assist with downsizing by organizing, sorting, and cataloging your belongings. Your move manager will oversee the distribution of items being passed down to family members. They will arrange for proper disposal of unwanted items and deliver items to be sold or donated. As a result, you can focus on moving forward instead of looking back.
As Senior Move Managers, it's our goal to make your downsizing process as profitable as possible. Because of this, we will take the time to discuss your financial needs in regards to selling your treasures.
Senior Move Managers
At Secure Move Management, we found our passion in helping senior citizens transition to a new home. If you're moving to a retirement community, assisted living facility, or a smaller- more manageable home, we can help! After completing the downsizing process, the Senior Move Management consultants will begin to get your existing home ready to sell. A Senior Move Manager will arrange services and establish timelines with moving partners. As a result, the tasks will be completed in the proper order and on schedule. Furthermore, the Senior Move Manager will take care of the necessary communication with all stakeholders and family members.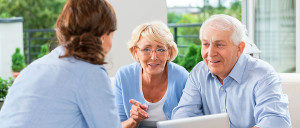 To ensure an easy transition, all boxes are labeled and recorded according to their placement in the new home. We work with you to establish furniture and item placement according to the floor plan of your new home. Our Move Manager will be able to record existing systems to make your new space feel more familiar, or they can help you find a new system that will work better for you in your new phase of life.
As the move date approaches, your Move Manager will coordinate move-in logistics with your residential facilities team and movers. On moving day, the only thing you will do is watch boxes go by and check off your list!
Your Move Book
Each client receives a personalized book to keep you informed and in control of the moving process. The book contains is an inventory list, floor plans, important contact information for service providers, documentation that can be called upon during the buying and selling process of a home, weekly tasks, and much more! As a result, you will have a safe place to keep your checklists, important documents, and budgeting information, and planner. We encourage clients to use this book to it's full potential!
We are able to inspire excitement for our client's new life by conducting research on their new neighborhood! Especially relevant, we are able to arrange activities relevant to their interests and referring them to local services.
Unpacking Services
Downsizing and Move Management are just the beginning of our services! Our Senior Move Managers will personally unpack your items at the new home. Because of our labeled boxes and floor plan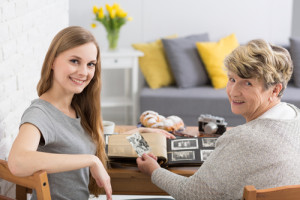 , our unpack services will have your new home set up and ready for company in no time!
We want your first night to be as comfortable as possible! For this reason, our senior move managers are willing to go above and beyond to ensure your happiness. We will assist you in provisioning tasks including picking up household supplies or groceries. As organizing professionals, we are also qualified to install organizing materials for any space of the home that suit your design and budget.
Our Move Management Services encompass your entire move from start to finish and you can use Secure Move Management for as much or as little of your move as you need. Because of this, you maintain control of the entire unpacking process! Please see our Summary Of Services to see the finer details of what we do to make your move comfortable and stress-free.
Senior Safety Check Up
Senior safety is important to us! If moving is not an option for you or your aging loved one, but you have concerns about safety, please contact us! Our Senior Move Managers are able to inspect the home for fall risks and other red flags. We assist you in finding solutions to keep you or your loved one safe in the comfort of their own home.
Secure Move Management is proud to be part of the National Association of Senior Move Managers. We have the training, resources, recommendations, and abide by the NASMM Code of Ethics. We submit to oversight and guidance from the NASMM Ethics Compliance Commission.
CONTACT US NOW TO GET STARTED