Please visit our individual pages to learn more about each of the services that we offer. Keep in mind that we customize YOUR program to fit your needs. You may you as many or as few services as you like.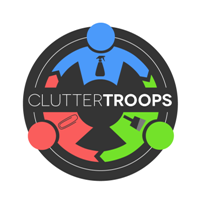 A busy lifestyle can make it difficult to get your home organized and keep it that way. As a result, professional organizers are here to help! ClutterTroops offers Home Organization Solutions that help to keep things easy to maintain in your home. ClutterTroops Organizing Solutions is a team of highly trained professional organizers who can offer a personalized solutions to organization issues due to clutter in the home. In doing so, you can spend more time living and less time cleaning!
Home De-clutter and Organizing
Kitchen and Pantry
Bathroom
Senior Downsizing and Transition
Closet and Bedroom
Playroom and Family Room
Garage and Workshop
Attic and Basement
Sewing and Craft Room
Small Spaces
Combined and Blended Households
Green Solutions
Senior Downsizing
Transition Solutions
Real Estate Staging
Baby Boomer Downsizing
Storage Unit/ Pods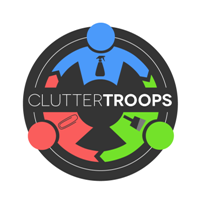 Proper office organization can increase your profit margins in addition to decreasing stress levels brought on by clutter and disorganization. As professional Organizers, ClutterTroops will help you target the organization challenges you face on a daily basis in addition to finding practical solutions to resolving these issues.
ClutterTroops's proven solutions will help you minimize the valuable time you lose annually to searching for files, phone numbers, emails or paperwork. Furthermore, we can help you save on lost wages due to poor time management and disorganization. You can address these issues in your business with the help of professional organizers.
De-cluttering and Shredding
Office Design Set-Up
Paper Management Solutions
Records Management Solutions
Filing and Storage Solutions
Labeling 
Productivity Training
Time Management Training
Business De-clutter and Organizing
Business Space Planning
Retail Design
Define Priorities
Develop Action Plans
Short/Long Term Goal Setting
Delegating Tasks/Activities Training
Proper Appointment Scheduling
Productivity Training
Solutions Management Training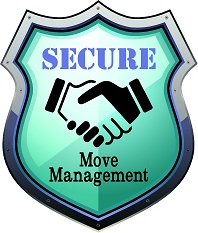 Whether you're looking to up-size, downsize, or relocate, we all know that is that moving is a hassle. When you add up the hours spent on buying, selling, packing, unpacking, and staging it's a full-time job in itself! And if you're like the rest of us, you've already got an unforgiving schedule. You need someone you can trust to help you tackle your to-do list with support and guidance. If you need moving help, look no further than Move Managers!
Because we sign no long-term contracts, we are able to help as much or as little as you need! From lending a hand to turn-key services, Secure Move Management is able to help make your move efficient. In doing so, you can enjoy the process and look forward to the future. Busy professionals and active families love us because we provide one of the most inclusive personal assistance programs available. This allows you to maintain control and complete decision making during the moving process. Because ClutterTroops Organizing Solutions and Secure Move Management use our expertise as professional organizers and Move Managers, we make the moving process easy and stress-free! Do you need moving help?
Secure Move Management Services Include:
Assist in creating personalized Secure Move Management Checklist and Planner, Move Budget, and floor plan
Provide de-cluttering services. As a result, reducing items for new home
Assist in inventory/photograph in addition to disbursement of all items to be sold, donated, passed down to family or discarded properly (including storage facilities)
Assist in interviewing and collecting estimates from service providers needed to prepare your home for sale. This includes movers, painters, flooring specialists, plumbers or any others.
Liaison between all service providers to coordinate seamless performances by all
Stage Home for Sale
Employer: check for time off allowed for moving, company assistance plans or other benefits provided by your employer
Kids: arrange to transfer school records as well as enroll in new school.
Family: arrange to transfer medical, dental, legal records and ask for referrals.
Change address through USPS in addition to notifying friends and family through change of address cards.
Research exciting things your new community based on personal interest
Schedule time for a farewell event with neighbors, friends, and family.
Confirm start and stop of all utilities and services
Complete inspection for final repairs
Confirm travel arrangements, hotel reservations, and confirm pet boarding and assisted in packing for travel.
Supervise loading and unloading of belonging sin addition to directing placement of items according to the floor plan.
Provide professional packing/unpacking services that make quick work of all those boxes including removing all packing materials.
Install organizing materials for any space of the home that suit your design and budget.
Replicate previous furniture groupings and arrange dresser tops, table tops, kitchens, bathrooms, closets, and drawers
Stage your new home with existing items and/or new items—shopping and referral services are available, including picture and curtain hanging
Guide you in the selection of paint colors, fabrics, and space design