About ClutterTroops
ClutterTroops Organizing Solutions is a team of professional organizers and Move Managers. We're here to help you with your residential and business organization needs!
We will also inspire employees and managers on the subjects of time management and productivity through our training seminars.
What is a Professional Organizer?
A professional Organizer is a highly trained person that provides support and encouragement while putting in new organizational systems into your home or business. Your Professional Organizer educates you on using these new systems so that you can maintain order long after we are gone. As a result, you will find that you are more productive, have more free time, and feel happier or relaxed in your environment.
Why do you need one?
There are many reasons why someone might choose to use a Professional Organizer. Here are some examples:
Time- Many of our clients find themselves in a situation where they are unable to find the time to de-clutter and organize themselves. By hiring outside help, they not only save themselves time by using professionals, but the maintenance and efficiency will help them to save time in their daily lives going forward!
They are physically Unable- Some of our clients are seniors who are interested in downsizing or moving. A job of that size often requires professional assistance from ClutterTroops Organizing Solutions.
They need the emotional support- As Professional Organizers, we are there for you 100%! We will listen to your stories, engage in conversation about your adventures, and help you to make educated decisions about how you would like to move forward on your newest adventure!
They need help- Some people struggle their entire lives with organization. As a result, this creates problems throughout their time in school, college, and in the workplace. ClutterTroops is happy to implement and train clients with customized solutions! As a result, even someone who has not succeeded in being organized in the past will be able to keep their home or office clean and de-cluttered.
Our Logo
Meet our Superheros! Clean, Re-purpose, and Organize joining forces to eliminate the hazards and obstacles that are blocking you from your success. As a result of our efforts, we will restore your freedom through organization! Our logo represents both our process and our green initiatives.  
ClutterTroops LLC is an Insured and Bonded, Virginia limited liability company, Dba ClutterTroops Organizing Solutions
Secure Move Management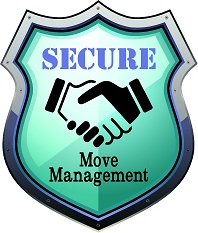 We are happy to announce our newest branch of Certified Move Managers to ClutterTroops Organizing Solutions! A Move Manager acts as the command center for your entire move! We assist in creating timelines, floor plans, home staging, packing, unpacking, hiring and overseeing service providers, and much much more! Please see our Move Management page to learn more about ClutterTroops Move Manager Services!
Learn more about our individual employees on Our Troops Page.