Digital Organizing
ClutterTroops is happy to announce our Digital Organizing Services. We recognize that you are likely using your computer on a daily basis, both at home and in your office. Because of this, it becomes incredibly important to keep your documents and e-mails safe and organized. As a result of digital organizing, you will find that your PC is running faster, finding documents is easier, and you will no longer miss important E-mails! ClutterTroops can help you enhance your password security, organize your files and documents, and more!
File Organization
Without having a filing system in place, it is INCREDIBLY easy for your photos, documents, and downloaded files to get cluttered. This may seem like a non-issue until you are frantically searching for a file to attach to your boss. Even searching for a particular photo can seem impossible if you haven't taken the time to sort and label it appropriately. ClutterTroops will help you save time and frustration!
Your professional Organizer will assist you in sorting through saved documents, downloaded items, and pictures. We will delete what is no longer needed in computer. Additionally, we assist in filing and labeling items you'd like to keep. We'll even clean up your computer's desktop!
E-Mail

 
Is your phone is constantly ringing to the sound of a new e-mail as a result of being put onto so many subscription lists? ClutterTroops can help! We will help you unsubscribe from all of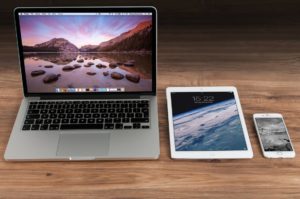 those pesky solicitation e-mails so that you will only be receiving the information that is most important to you. We can also help you adjust notification settings from your social media accounts and other services. This will greatly decrease the amount of junk mail that you are receiving on a daily basis!
Because your personal and professional E-mail address is so cluttered, it is likely that you are missing important e-mails. As a result, you could be missing out on exciting plans or providing poor customer service by responding late. After we have de-cluttered your inbox, we will then start sorting your important emails into specific folders. This will make it easier for you to keep your e-mail account organized as you check it. Additionally, you should be able to search through your inbox more effectively.
Hard Copy Backups
Even though ClutterTroops has already organized your paper documents and records, it is still a good idea to back information up on your computer. These things might include family photos or important personal or professional documents. Because accidents happen and are often unforeseen. It would be devastating to lose family photos to a flood or legal documents to the shredder.
Fortunately, with your information backed up by ClutterTroops, you will have quick and easy access to your information through your electronic devices!
CONTACT US NOW TO GET STARTED