Storing and Organizing Holiday Decorations
Whether it is to your relief or your chagrin, the holidays have officially begun to wind down. Now that you've finished up the eggnog and rocked around the Christmas tree, the only thing left to do is un-deck the halls! Though you're surely exhausted from all of the festivities, it's not time to slack off just yet!
We urge you to look back on that time in November when you first began decorating your home. Did you spend an uncomfortable time rummaging through the attic for boxes? Were family members placing bets on who would win the wrestling match- you or the ball of Christmas lights? Perhaps bulbs were broken and bows were crushed! We're here to tell you that you don't have to deal with that mess next season! We've gathered some tips to make storing and organizing your holiday decorations easy!
Ornaments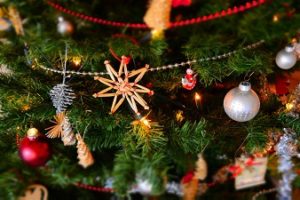 Often times ornaments are among the most valued pieces of Holiday Decor. Unfortunately, they are also the item that is broken most frequently. Whether they are collectibles, family heirlooms, or just plain fragile, you'll want to keep them protected. Fortunately, there are a couple of ways you can do that!
Lights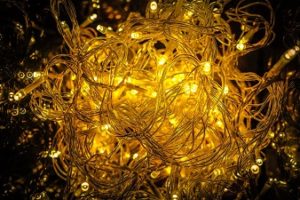 Putting up and taking down Christmas lights is both frustrating and potentially dangerous. But what would the holiday season be without them?
As you remove your lights, it is easy to become frustrated and just want the job to be over with. As a result, you often end up storing a tangled ball of lights and figure you will just deal with the problem next year. Unfortunately "dealing with it next year" also involves a lot of frustration. Think of how much time you lose to untangling lights each year! To make it easier on you, there are a couple of ways we can think of to help you organize and store your lights.
Wreaths
Your holiday wreath proudly welcomes guests into your home with your unique style. They are made out of many types of materials. These include glitter, bows, paper, artificial foliage, and more! These materials, however, are not invincible. Bows go flat, glitter is all through the house, and pieces are possibly breaking off. It is very important to store your wreath carefully so that you will be able to get multiple years out of it!
Wrapping Paper & Supplies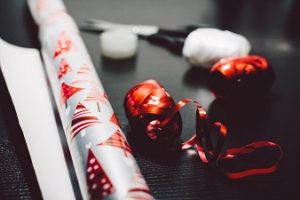 If you are a gift wrapping guru then you surely understand the importance of safely storing and organizing your wrapping paper and supplies! So much money is wasted when rolls of beautiful and expensive wrapping paper is destroyed due to improper storage.
How you store your wrapping supplies also has a lot to do with how often you are wrapping gifts and how much you space have available. Many people who are avid crafters have chosen to set up a specific station in their craft room or corner dedicated to gift wrapping supplies. We love this idea if it will serve you well.
There really are so many options when it comes to storing your wrapping paper and supplies! Get inspired with these great options to figure out which will work best for you in your own home!
Additional Tips
We, at ClutterTroops, hope that 2017 and the holiday season treated you and your family well! Make sure to let us know if you have specific content that you would like to read about on our ClutterTalk Blog and don't forget to subscribe!