The Art of Time Management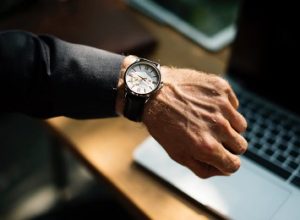 While some are blessed with a natural talent for managing their time, others succeed only by practicing introspection and outward awareness. For those who have to put in the extra effort, this article is for you!
Your employer probably expects you to work efficiently as an individual. But there is an additional expectation to be a team player. The term "deadline" alone can be anxiety inducing to anyone who struggles with time management and prioritizing. Fortunately, ClutterTroops can help you identify why you are struggling and offer solutions to help you meet your deadlines with ease.
Prioritizing means that you are putting your energy WHE
Why are you struggling?
RE it is needed most WHEN it is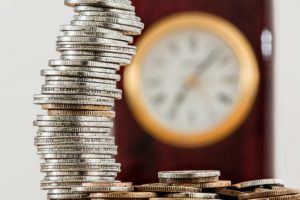 needed most. Time management will be the structure that allows you to effectively distribute your energy through competing priorities. This is a thoughtful process that will ultimately allow you to work efficiently with minimal stress.
If you are interested in improving your time management skills, you must first identify exactly why you are struggling in the first place. As a result, you will be able to make a game plan for the future.
Easily Distracted (including ADD or ADHD)
Distractions are easy to come by these days, especially with the invention of smartphones. It is incredibly common for someone to find themselves lost in a news article, scrolling through Facebook, or chatting with a friend. What seems like minutes quickly turns into a significant loss of time in your work day.
A person with ADD or ADHD is especially susceptible to distractions. This is because they have a brain that is wired for stimulation. They are able to hyper-focus on a problem as it presents itself, but if the task is not urgent (i.e. a future deadline) it will likely be left until the last possible moment.
Unfortunately, the tendency to put-off future projects is often paired with a skewed or poor perception of time. Without factoring in leniency, necessary break times, additional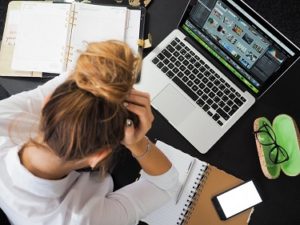 distractions, and other possible bumps along the way, someone who is easily distracted or coping with ADD or ADHD will inevitably find themselves in a very high stress situation in attempts to meet their obligations on time. You can use proper planning, discipline, and tools together to avoid this rush of anxiety in the future.
Procrastination
Procrastination is an issue that we all deal with from time to time. The root of procrastination might be based in dread, disinterest, or lack of motivation. Some people actually thrive on the pressure that comes with procrastination. Working down to the wire can be exhilarating and make you feel triumphant upon project completion. However, it also runs the risk of not complete a project on time.
In addition to running the risk of your own personal consequences, procrastinating as a team member could prevent someone else from effectively doing their job. For example, if you are failing to turn in your time-card, the office manager may fail to get the entire office's payroll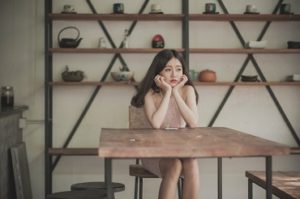 in by their specified deadline. As a result, both you and your co-workers may not get paid on time.
Chronic procrastinators can best be helped by starting the new day with a prioritized to-do list already in place. Your list should break down large projects into individual tasks and have time limits set per project. 
Commitment Phobia
For those that struggle to make commitments, accomplishing a goal can be as fleeting as they tend to be. Some people appreciate spontaneity and feel they would be remiss to make a commitment too early for fear on missing out on something better. Alternatively, others cope with anxiety and self-doubt that make them hesitant to set a clear date for project completion.
Whatever motivations you might have to reject a deadline or commitment, you should know that moving forward is always the best course of action. You can use different organization and planning methods to help you get a realistic idea of what you can accomplish with the time provided for an assignment.
Taking On Too Much
Unlike commitment phobics, it could be possible that your good nature and optimism urges you to take on numerous tasks. Unfortunately, juggling competing priorities becomes impossible when you've got more than you can handle.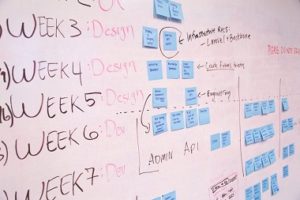 When you're eager to please, it will benefit you to know which tasks you should take on yourself and which should be delegated. Clear communication with management and colleagues can help you gain a well-rounded understanding of processes and your place in them.
Staying Disciplined
Now that you have identified why you are struggling with time management, you will need a plan to improve. Use the tips below to help you get organized, learn what to avoid, and stay disciplined.
Create Your To-Do-List
During the last hour of each work day, many people in your office are likely watching the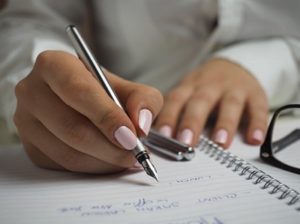 clock and looking forward to heading home. However, in that last hour, you have the opportunity to reflect over your to-do list for the day and tie up any loose ends. Most importantly, you will be able to create a new plan for tomorrow. As a result, you will not only leave the office with a sense of closure, but you will return feeling prepared .
Your To-Do list should be both realistic and prioritized. It will likely benefit you to have a master list of ALL of the projects that need to be done, and pull from that list each day. This will keep your daily list smaller and less daunting.
Use your to-do-list to map out your day from start to finish. Give an estimate of time for each task you intend to complete. As you work, make sure to make a note of the actual time spent on each project. This will either help keep you on pace for completion, or it will provide a helpful understanding of how much time a project realistically takes. Just remember to factor breaks into your schedule and keep your deadlines visible in your office.
Color Coding
Color coding your calendar can also be incredibly helpful. You can use different colors to signify urgency. Or you can simply use them to separate your events by what they mean to you personally. For example, you might choose to put day-to-day work in blue, work with deadlines in red, personal reminders in purple, and financial reminders in green.
Not only does color coding your calendar help keep you organized, it is also visually appealing. For those who are dealing with ADD or ADHD, adding a color code to your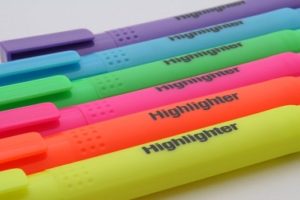 calendar adds a new dimension to the task which increases brain stimulation. This can help direct your attention to your calendar rather than away from it.
Practice Clear Communication
When working in a team environment, the best way to accomplish your goals is to practice clear communications. You should regularly check in with supervisors, colleagues, and subordinates. This communication involves being honest with yourself and others about your abilities.
For example, if you know that you are a procrastinator, make sure that you absolve any vagueness about the assignment. This includes instructions, questions, and setting a deadline. Don't leave yourself with any room for excuses that will further your procrastination.
Clear communication goes both ways in your office. If you rely on others to complete your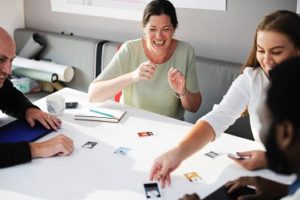 assignments, you are not out of line in establishing a timeline for them as well. This is best done by asking questions about their needs and clearly stating your own. Ultimately, your conversations should result in streamlining project operations.
It is important to remember that your manager is responsible for guiding you through your workload. If you are struggling with prioritizing your competing tasks, it would benefit you to request a meeting with your supervisor to ask for advice and clarity. A good manager will appreciate that you are both recognizing and resolving an issue in a professional manner and offer you assistance.
Mark the Passing of Time
If you struggle to determine the passing of time naturally, you can easily use an intermittent alarm. This will draw your attention back to the clock and keep you on task. You can set the alarm on your phone, computer, or smart watch. Choose an amount of time that is most reasonable for you. It might be fifteen minutes, an hour, or two.
If you are a person who does have a tendency to get stuck on their phone, you can also
download a productivity app. They will set lock times on your phone to avoid using them for longer than intended. In some cases, they can even hide your third party apps so you aren't tempted to look at them.
Down to the Wire
If at any point you realize that you are no longer able to accomodate a deadline, there are options that can help you to achieve your goal or compromise. The first step is to breathe and reassess your priorities.
If it is not critical that you are the person to handle the situation, there is an option to outsource. You might choose to rely on a friend, family member, co-worker, or another company to complete all or part of the task that has been given to you. Just be mindful to show your appreciation and continue to improve your time management skills.
If possible, your project might be easily broken down into parts so that the order of operations is not stalled. For example, if you are writing a book with a deadline that is no longer realistic, you might propose submitting the first ten chapters to an editor while you continue to work. There's no guarantee that a compromise can be struck, but it is better to try than to give up.
What Not to Do
In pursuit of personal growth, it often seems that you will be doing MORE work. Fortunately, there are plenty of things that you can avoid doing that will still help you achieve your goal of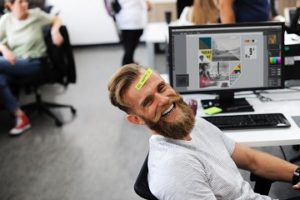 managing your time more efficiently! Here is a list of what NOT to do:
Put off difficult or boring tasks

– Unless you have another priority in front of it, do that task first! Don't waste energy dreading a project when you can just get it over with instead.

Use perfectionism as an excuse

– It is easy to get stuck in an endless loop of re-thinking and editing. Your projects should be completed in three parts. First, an outline. Second, a draft and editing. Third, your final copy.

Obsess

– Don't get so caught up in one aspect of a project that you mismanage your time for the rest. Give yourself a reasonable time limit and set a timer if that helps.

Set only short-term or long-term goals

– Your short-term goals should all be leading up to something and your long-term goals require proper preparation and planning. Clearly define your objectives to and use your daily to-do-list to

support your goals.

Take on too much

– It's important for you to be able to identify what you are able to realistically take on and what can be delegated to someone else. Setting those limits with yourself and others will save everyone stress.

Try to resolve all problems immediately

– Prioritizing your tasks will help you to address issues when it is most necessary.
You Might Also Enjoy these articles by ClutterTroops…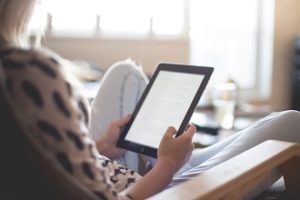 Personal Growth Tips For the New Year
9 Ways to Clean Your Home Through the Winter Blues
How To Organize Your E-Mail Account
How De-Cluttering Can Save You Money