How de-cluttering can save you money
If you ask us at ClutterTroops, there are dozens of great reasons to de-clutter your home. None, however, are quite as enticing as the prospect of saving (and maybe even making) some extra money. While it might seem to be only a minor inconvenience that you have to re-purchase items that you have misplaced every now and again, those purchases can add up quickly. And replacement purchases aren't the only way you're losing money in all of the clutter! Learn how de-cluttering can save you money
You'll be able to resist impulse purchases
If you have de-cluttered properly, I can almost guarantee you that your next shopping trip will be an interesting experience. Impulse purchasing is a habit that exists in our society for
many reasons.
We just really love the thrill of purchasing something new- even if there is no other reason than the rush that it gives us.
Some may just be more susceptible to retail marketing. Advertising tricks have trained us to believe that we would be "missing out" on something if we don't purchase immediately or that we "need" an item that we have no practical use for.
Still, there are some that believe that the value of themselves relies heavily on the amount of the objects they surround themselves with. (Lots of belongings = success)
After de-cluttering your home, those items that you would normally impulse buy start to seem more like effort than fun. The odds are good that many of the items you just got rid of were the result of these spontaneous purchases. These are items that are "wants" not "needs" and by now, you've come to understand that.
It is perfectly fine to have items that you want in your home as long as you have a designated space for them. Without a home for the new item or the item that you are replacing, clutter is reborn. Understanding that cycle will help you to prevent impulsive purchases far into the future!
Less wastefulness
There's no better way to save money in your kitchen quite like keeping a de-cluttered refrigerator! Often times, the refrigerator can be so messy that you lose track of what is actually in there. As a result, dairy, meat, and vegetable items are going to waste. Not only is it unpleasant to smell and clean, you are losing money!
To prevent this, you should be organizing your refrigerator in a way that will maximize freshness. With just a glance, you should be able to see any meats you have set out to defrost. With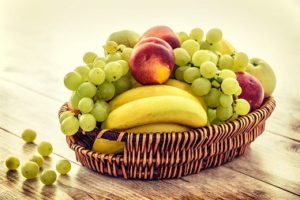 your fruits and vegetables all in one place (and not accidentally buried) you can easily avoid spoiling and the messy clean up that follows. And it is important to place these items in your refrigerator not just where they fit, but where they will stay fresh. This includes using the drawer and door storage appropriately.
Each food item that you throw out due to expiration equals money wasted. De-cluttering your refrigerator will have you wasting less and enjoying more of the fresh food you're purchasing for your home!
No more duplicate purchases
It starts small. You might be replacing a package of batteries or a pair of scissors. You know you have them! But after you've searched high and low, sometimes it's easier to go out and buy a new one.
Without order in your home, things tend to go missing. As a result, you are probably making emergency runs to the store for items that you KNOW you have… somewhere. And if you're also graced with an endless amount of irony, there are great odds that you will find it as soon as you've gone out and purchased a replacement.
This process can be infuriating to say the least, but it's also a financial drain. Once you've given each item in your home a designated spot, all you have to do is make sure that the family is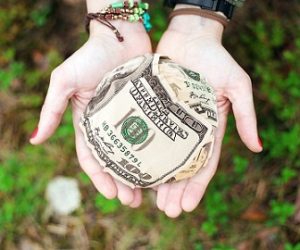 working together to put items back where they found them. While that may not be an easy task to keep up with, just imagine putting your saved money towards something on your wish list.
No more late fees
If you're one of the few people who are still braving the use of paper billing, this tip is important. When most of the mail that you get is junk, it is easy for envelopes and ads to pile up in your home. It is even easier for an important bill to get lost in a junk pile or stuck in a catalog un-noticed. As a result, your bill is recycled and it probably slips your mind. By the time you remember that your bill hasn't been paid you have probably accumulated a late fee.
Businesses don't joke around when you owe them money and they let you know it. These exorbitant late fees have the potential to throw off your monthly budget entirely.
You might decide to go paperless or at least commit to an effective organizing solution for your mail. You'll know that your new system is working when your records are organized and you are saving on your monthly bills again!
Increase appeal for home sale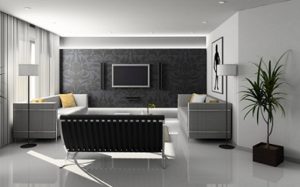 When deciding to put a home on the market, the seller typically considers cleaning, staging, and repairing cosmetic damages to the home that might help them get the full asking price. One critical step that sellers tend to forget about is de-cluttering.
As prospective buyers walk through your home, your clutter sends them a very clear message. "This home isn't big enough." Fearing that their items also will not fit into the home, they will likely make a lower offer or just move on entirely.
By de-cluttering in addition to cleaning and staging, you will be highlighting all that your home has to offer and increase your chances of multiple offers at or above asking price!
Make Money off of unwanted items
Though people typically imagine clutter as being "junk", that's not always the case. Clutter comes in many forms. This includes clothes that might even be brand new, but have not been worn in years. It could be a collection of china that is too large to display. It could even be a collection of coffee cups given as gifts. While the items may not have a place in your home any longer, it doesn't mean that someone else wouldn't find value in them. And that value could create new income for you!
There are vast resources for selling your belongings both locally and online. These include Craigslist, eBay, hosting a garage sale, consignment shops, Facebook groups and marketplace, and Etsy for antiques! There are a lot of other up and coming apps to use as well.
If you're not interested in taking the time to sell your items, you should definitely consider making a donation to a local non-profit charity. Make sure that you request a receipt for your donation. You can use that document when filing your taxes! That way, even if you don't see immediate financial benefits from de-cluttering, you'll know you can count on it.
Additional Savings Tips
If you like the idea of putting more money in your savings account, give de-cluttering a try! You'll also enjoy additional benefits such as having more time to enjoy your home, improved mental health, and lower levels of stress.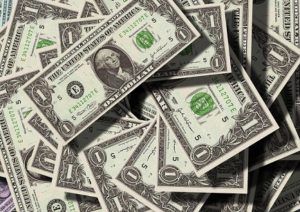 As I conclude I will leave you with a couple of additional money saving tips to help as you go forth on your project of de-cluttering your home and keeping it that way! Happy saving!
When putting an item in your shopping cart, consider why you are purchasing any item. This is especially useful to use on non-perishable items and will help you identify your "impulsive purchases".
Once you have identified an impulsive purchase you can put it back on the shelf. Then you can transfer the money you would have spent into your savings account. This act of saving money can give you a similar rush as spending it, without the buyers remorse later!
Learn the ins and outs of storing your food for its longest life-span and then plan your shopping trips accordingly.
When putting your home on the market, you might consider using professional organizers and/or move managers. They can help you sort through your belongings quickly and effectively. Between selling, donations, and money saved on the mover, the services often can pay for themselves!
Set reminders in your phone or day planner for your bills. That way, if you haven't received a copy, you will know to go looking for it.