Storage Unit Organization
If you have decided to make a commitment to rent a storage unit, you should be making the most of it! The best way that you can do that is through storage unit organization. You can pack, label, and organize your items. As a result, you will create a finely tuned system for storing and rotating your items with ease.
Choosing What Will Go into Your Storage Unit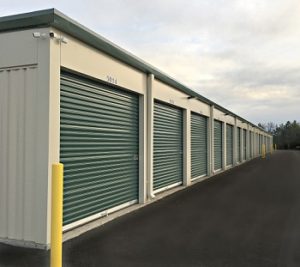 Before you decide on the size of your Storage Unit, you should know exactly what you will be storing. For some, most belongings will be put in storage while they travel or make a transition. However, many people simply need the extra storage space to help keep their home clutter-free. By having a clear idea of what you will use your rental unit to store, you will be saving yourself a lot of time and frustration in the future.
Below are some examples of what you might be using your storage unit for, in order to save space in your home.
Seasonal/Holiday Decor
Trip Supplies and gear (Camping equipment, sleds, snorkeling gear, Kayak, ect.)
Large Power Tools
Hobby Supplies
Office Documents
Children's Toys
Lawn Decor and Equipment
Packing
The experts know that proper packing is both an art and a science. You should always use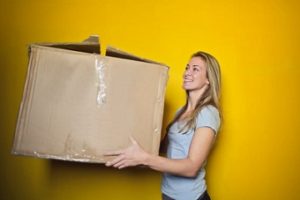 thoughtfulness and consideration when organizing your boxes. As a result, your items will be easier to access, safely stored, and kept in excellent condition.
When using boxes to pack your items, it is important to keep the sizing consistent. We recommend using no more than two different sized boxes for your storage unit organization. This way, you will be able to create sturdy columns with ease and make the most of your space. Choose boxes that are sturdy enough to withstand the weight of boxes being stacked on top of them.
Your boxes should be full but balanced weight-wise. Place heavier items at the bottom of the box and add lighter items to fill it. Use packing paper generously as it will help keep items firmly in their place.
Labeling
While labeling your boxes might sound tedious, in the future, you will be happy you did it. The more detailed your labels, the better they are. This will help you to keep like items together and find exactly what you are looking for without confusion. Make sure to label the top of the box and at least one side.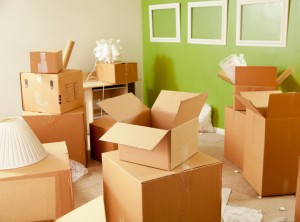 We also recommend numbering your boxes. This way, you will be sure that all of your belongings have made the transfer to your storage unit and back again. Record the box numbers and labels on a spreadsheet, either physically or virtually so that you can refer back to it later.
For example, when it comes time to decorate for the holidays, you might refer to your sheet to learn that box numbers 1-4 contain your Halloween decorations, whereas boxes 5-12 contain your Christmas decorations. This could save you hours of searching in the cold just by taking the time to implement storage unit organization now.
Additionally, if you plan on insuring the items that you are keeping in storage (particularly for electronics, antiques, jewelry, etc.) it would be wise to not only label the box with the item name, but also an appraised value of the item either on the outside of the box, or you can write it on the inside of the lid it that makes you more comfortable. Be sure to keep record of those estimates should you ever need to recall them. And of course, If a box contains items that are easily breakable, make sure that you label them as fragile in bright, bold colors.
Choosing a Layout
Now that you have an idea of how many boxes and items will be going into your storage unit, it should be easy to pick a size that will comfortably fit all of your storage items. Also consider that if you will be requiring regular access to your storage unit, you could leave room for a walkway that gives you easy access to the back wall.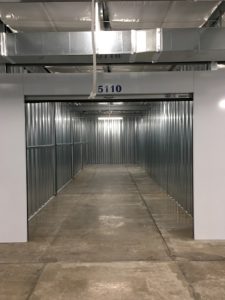 It will benefit you to group "like" items close together. Of course, you will want to stack the heavier boxes at the bottom and face the labels on the box outward and easy to see. Depending on the type of storage unit, and especially if they are located outside, you could stack your boxes on pallets to protect them from potential water damage and pests.
If there are shelving units installed into the storage facility, make use of them. You can even install temporary shelves yourself, as long as the facility allows it.
Also make sure to place mothballs and moisture absorbents in appropriate areas along with spraying insecticide and/or rodent repellent to prevent infestations to your belongings.
Additional Tips
Depending on the types of items that you're storing, you might run into some additional conundrums. Below we've collected some valuable tips for storing furniture, clothing, and equipment.
Furniture
You can save space by taking apart furniture, such as tables. Just be sure to keep the hardware together and label it.
Alternatively, you can use open space in furniture that does not come apart as additional storage. This includes wardrobes, washer and dryer, and dressers.
Store Mirrors and frames standing on end and never flat to prevent breaking.
Choose a climate controlled unit to keep your wooden furniture safe.
Treat your furniture properly as you prepare it for storage.
Use a protective cover for dust and consider storing it on an elevated surface.
Clothing
Before packing away your clothing, make sure that you wash and thoroughly dry all of it. However, do not use any starch on your clothing as it could attract pests.
While it is tempting, because it can save space, you should not use vacuum seals to store clothing that you will be keeping in storage for more than a couple of weeks.
Ideally, store clothing in clear, dry plastic containers that allow your clothes to breathe when closed. You can line it with a cotton sheet for some extra protection.
 Insert silica packets or silica gel into the containers to prevent moisture. Use cedar blocks as a natural way to keep away moths and other insects.
Try to keep "like" clothing items stored together and label them with great detail so that you can always find the item that you are looking for.
Check on the condition of your clothing every 6-10 months to make sure there is no damage.
The ideal storage situation for your clothing is dark, cool, and dry.
For special items of clothing (such as a wedding dress or expensive vintage items), you should invest in acid free boxes lined with tissue paper. Then you can store them gently in plastic containers or garment bags.
Appliances
Refrigerators and freezers should be stored with the doors slightly open to prevent mold and mildew.
Make sure items are properly cleaned and turned off appropriately before storing them.
Remove the power supply and any additional cords and store them safely with the appliance.
Safely secure the doors to your appliances when transferring them to the storage unit.
Wrap your appliances with blankets to protect the finish of the appliance.
Tools
When storing power tools, make sure that you first drain them of fuel completely.
It would benefit you to clean your tools before storing them, especially removing dirt from lawn equipment.
Coat your metal tools with something appropriate to prevent rusting while in storage.
Art Work
Framed artwork should be wrapped tightly with packing blankets or bubble wrap and sealed with packing tape. Pad the front and back of the painting with hardwood and hold them together with packing tape.
For unframed artwork, you should use a sheet of silicone release paper to cover the front of the canvas and then wrap using glassine paper. After that point you can pad the front and back of the painting with hardwood and tape them together, just as you would if it were framed.
Make sure that you store artwork in a climate controlled environment at about 70 degrees Fahrenheit and about 55% humidity to avoid damage and mold.
If you're storing paintings for a long period of time, make sure to air them out once in a while.
 Keep paintings out of direct sunlight, heat, and off of concrete floors or walls.
Lay paintings flat on acid-free boards. If stacking them, use a rack and padding between each.
Books
Books can be very heavy when lumped together! For this reason, you should store them in smaller, sturdy boxes.
Place books flat in the box to avoid damage to their spines.
Wrap older books in acid-free, UV-resistant plastic book covers
The ideal storage for books is dark, dry, and about 65 degrees Fahrenheit.
Electronics
It is crucial to have a climate controlled storage unit when storing electronic items. The temperature should range between 50 and 80 degrees. This prevents cracking and corrosion from damaging electrical components.
Choose a unit that uses or allows you to use a dehumidifier to help keep items dry and safe. Avoid ground-level or subterranean units.
Cover your electronic equipment with a cotton sheet to prevent damage from dust buildup while allowing for proper air circulation.
Protect your monitors, screens, scanner glass and additional fragile parts with cardboard or pieces of bubble wrap. Mark all glass parts as fragile to avoid leaning heavy objects against them.
Make sure your equipment is raised off of the ground. Use shelving units, pallets, or a table to keep electronic equipment safe.