Decluttering Your Kitchen
When it comes to organizing your home, decluttering your kitchen can be a total game changer. Have you ever noticed that no matter how much or how little space you have, it never seems to be enough? That's likely because you are storing seldom used kitchen gadgets, expired foods, and duplicate kitchen tools. Though it may seem impossible to find more space, simply taking the time to remove remove each item from your cabinets can help to put their worth into perspective.
If you're looking to try your hand at decluttering your kitchen, give this a shot! Our friends at Tri-Star Cabinet & Top Co., Inc. have allowed us to share their Ultimate Kitchen Cabinet Decluttering Checklist!
Checklist courtesy of Tri-Star Cabinet & Top Co., Inc.
Summary
After you find out what you have in your kitchen cabinets, you will have to determine what to do with each item. This means deciding whether you will keep the item, throw it in the trash, or donate it to a local food bank. After that, you can decide where everything will go in your cabinets. You can do this by designating specific work zones in your kitchen. Take steps to avoid clutter by imagining that your shelves should be as clean and accessible as they are in the grocery store. This includes stacking items whenever possible and putting the shorter items in front of larger items. Above all else, you should be storing everything where it needs to go. This will help you to KEEP your kitchen cabinets organized long into the future!
About the Author (Checklist)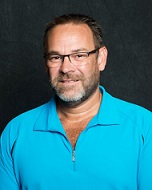 Joe Wilda, Jr. is the President at Tri-Star Cabinet and Top Co., Inc. and has over 35 years of experience in the custom cabinetry industry. Joe Jr. demonstrates an unwavering commitment to the business and to the Tri-Star family.