How to Prepare Your Home for the Holiday Season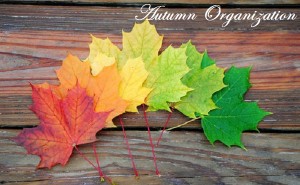 It's September now and soon the hot summer days spent outside in the hot sun, sipping on ice cold lemonade will be a thing of the past. I don't know about you, but as soon as Autumn begins, it's like the entire world speeds up. It's always one Holiday, event, or trip after the other. Both my house and I feel the power of the whirlwind which is the holiday season!
So today I have concocted a few ways that we can all work more efficiently and do better now. That way we can avoid some of the stress and exhaustion that comes with this exciting end of the year!
Easy Week Night Dinners
The biggest struggle I have every single year is coping with the change in daylight, and I know I'm not alone. It's difficult to not feel fatigued and tired when you are leaving and coming home in the darkness. The last thing I feel like doing when I get home at midnight (or six PM for those better adjusted than myself) is cooking a homemade meal from start to finish.
So what I like to do in order to help my future self out, is to make sure my freezer is stocked with plenty of meals that already have the legwork done for me! Defrosting a bag of ingredients and throwing it in the slow cooker is even easier than making the stop for Chinese food on my way home! On those nights that you're getting in late from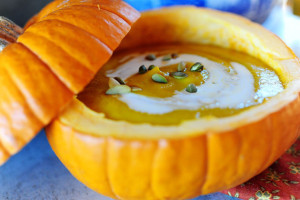 shopping, you'll thank your past self for being so prepared! For some great meals that you can prep and freeze this fall, click here. 
Wardrobe Change
I suppose the most obvious change in the season is the weather and what that means for your wardrobe. I am a firm believer in taking the time twice a year (Spring and Fall) and rotating your seasonal wardrobe. It keeps your closet organized and gives you two great opportunities to go through your clothing for donations. As an added bonus, the excitement you'll feel when pulling out your favorite sweater that you haven't seen in six months will make you feel like you've gone on a shopping spree. Use these tips to help you store your out of season clothes safely!
Clean While It's Calm
Whether you're the host or the weary traveler, I promise your mental health will be much improved with one more deep clean this year. Make a point to get it done before Thanksgiving. A host would spend the day frantic between cooking and cleaning, just trying to get everything done in time. Alternatively, the traveler would be coming back home after a long trip to a messy home. Those people are stressed! Don't be either of those people!
While you're at it, you might want to consider doing a bit of a decluttering, depending on your lifestyle. If, for example, you have children- look to your living room. Is it a place to enjoy the company of your family or are you opening a Toys-R-Us franchise? Long before you bring in the Christmas Tree or the new toys your children will be gifted through the season, take a day to go through your home and find items that you might be able to donate to someone who really needs them.
It might be easy enough now to say that you can just wait for spring cleaning, but SO much of the Winter is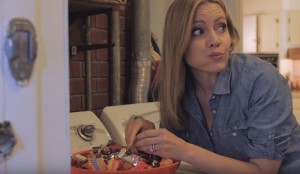 spent indoors that getting stir-crazy is almost inevitable, and clutter can most certainly contribute to feelings of restlessness.
In conclusion
Sure, it sounds like a lot of extra work to take care of now. But the good news is that you can fuel up on endless amounts of pumpkin spice lattes and Halloween candy! (That you most definitely did NOT steal from your kids.)