The ABCs & 123s of Back To School Organization
Though we continue to melt in the hot month of August, if you're like me, you are already getting excited for the fall. Perhaps it's the promise of cooler weather, all things pumpkin spice, or maybe it's just the idea of the kids going back to school!
The change in your daily routine, even if it is welcomed, definitely has the potential to be daunting at first. Both you and your children will have to adjust, yet again, to the daily race to the school bus and helping your kids keep up with their own deadlines. As if we didn't have enough on our plate as ready, right? Well, ClutterTroops is here to help! We've gathered some of our favorite hacks together to help you and your family as you transition into the new school year!
Breakfast:
You already know that breakfast is the most important meal of the day. But in America, it is also the most skipped. You and your kids both need that brain fuel to start your day. While simple, Poptarts aren't the healthiest option. Here are a couple of great breakfast recipes that you can freeze ahead of time and warm up in a pinch. Some of them you can even take on the go!
    Getting Dressed: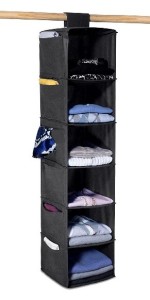 Depending on the age of your child, you may or may not be responsible for picking out clothes in the morning and making sure they are dressed and ready. I'm personally not opposed to having my son dress as Batman 5 days a week (dress for the job you want, right?) unfortunately I think the school would have something to say about  that. So I found that setting clothes out ahead of time works best for me. I use one of these so that I only have to do it once a week, on Sunday nights.
If you have a baby in daycare this works awesome too! I would fill everything I need for each day in its own cubby and be able to just toss it all into the diaper bag and go!
Backpacks:
My best suggestion is to just check the back-pack organization the night before so that all you have to worry about is a grab and go in the morning. It sounds simple enough,    but honor roll or not, kids can never find anything when we're in a rush. It's best to just give the backpack, jacket, and any other important items a home. Check out these great  25 school bag storage ideas and see what might work for you!
Homework station:
The only thing I love more than organization is education, and the two definitely go hand in hand. That being said, every child is different. See what works best for them before diving in on a homework station project.
Your child has already been to school all day. Unless you have an incredible teacher, your child has also probably been in an environment where they get very little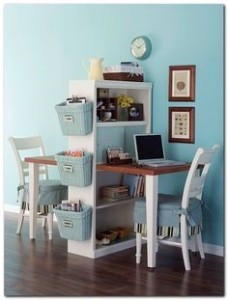 control and possibly not enough movement. That being said,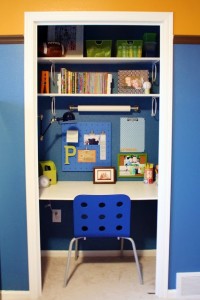 I would recommend that when considering a work station, to give up a little control and let your child call the shots.
Just like Snoopy laying on top of his dog house, not all comfort experiences are universal. Some kids may want to take the opportunity to stretch out on the floor. In this case, you could make a portable work station that allows he or she to lay down and work. Some kids actually prefer confined spaces because they have less sensory stimulation and can focus. For this, you could turn a closet into a homework station. If you have an active child who's energy is not getting burned during the day, try a yoga ball instead of a chair. Allow them bounce while they work. Some kids might be comfortable in their room. Others like to be in the living area so they don't feel left out of the family as they work. As long as it works for you and your child, there's no wrong way! You will be creating healthy study habits that will last with them through college.
School Lunches:
Kids going back to school means packing lunches! Food prepping will save you time, money, and the energy. As an added bonus, your kid won't be stuck eating questionable school lunches on those particularly rough days.
Here are some great ideas and inspiration for how you can make school lunches easy, healthy, and fun!
School Supplies:
For a lot of kids, shopping for new school supplies isn't something that you need to twist their arm about. They will love getting new pens, pencils, and folders- especially if they're a cool design. If the school hasn't provided one, this list should help you get a good start for the school year.
More often than not, teachers are also expected to purchase almost all materials. This includes everything from pencils to tissues. If you have the financial means to do so, it wouldn't hurt to reach out to him or her and ask what type of items you could donate to your child's class room. It is a great back to school gift for your child's teacher!
                A special thanks to Cindy for reaching out to us for advice on our Facebook page and inspiring this blog! Make sure you "Like" us and let us know what else you would like to read about. We hope you all have a safe and happy school year!